Our Diamond Diversity Program offers the top thought leaders, keynote speakers and trainers to empower your teams with developing Intercultural Creativity®.
Looking for training that extends beyond the inspirational keynote and results in behavior change? Our dynamic facilitators bring a high level of engagement, interactive storytelling and diverse expertise to help establish an inclusive culture that builds creative thinkers.
Genein Letford
Intercultural Creativity Keynote Speaker, Trainer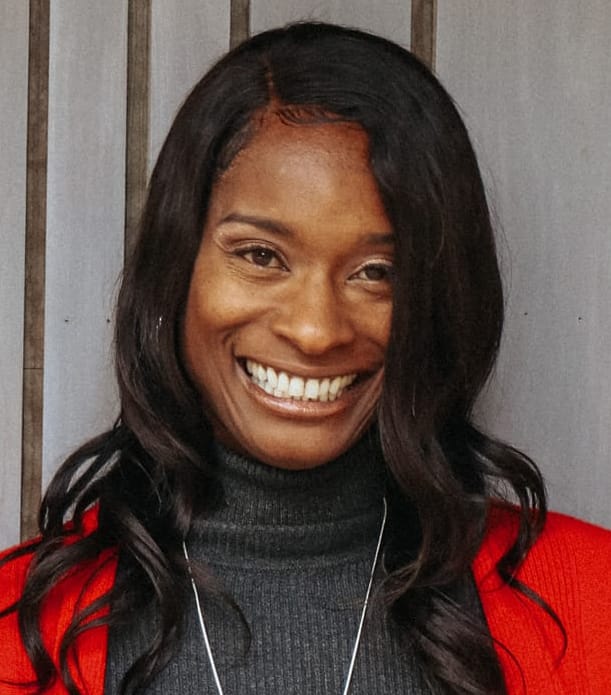 Genein Letford is a pioneer in the field of intercultural creativity and is an national award-winning educator, best-selling author and global speaker on the creative and intercultural competencies. As a veteran TEDx speaker and top creativity trainer, she has inspired many professionals to redevelop their creative abilities in order to produce inclusive ideas for the classroom and workspace. She is certified in the Intercultural Development Inventory Assessment and delivers one of a kind interactive training on intercultural creativity for organizations.
She is the founder and Chief Creative Officer of CAFFE 'InterCreative Strategies, LLC which trains leaders and employees to unleash their innovative thinking for themselves and in their work while building an inclusive environment. Her book, 7 Gems of Intercultural Creativity: How To Connect, Create and Innovate Across Cultural Lines is due out in the Spring of 2021.
Genein believes creative thinking surrounded by an environment of inclusion are critical skills and she is often called 'America's Champion of Creativity' for her work in reigniting creativity and inclusiveness in our in our workforce.
Van Lai-DuMone
Intercultural Creativity Speaker, LEGO Series Play™ Trainer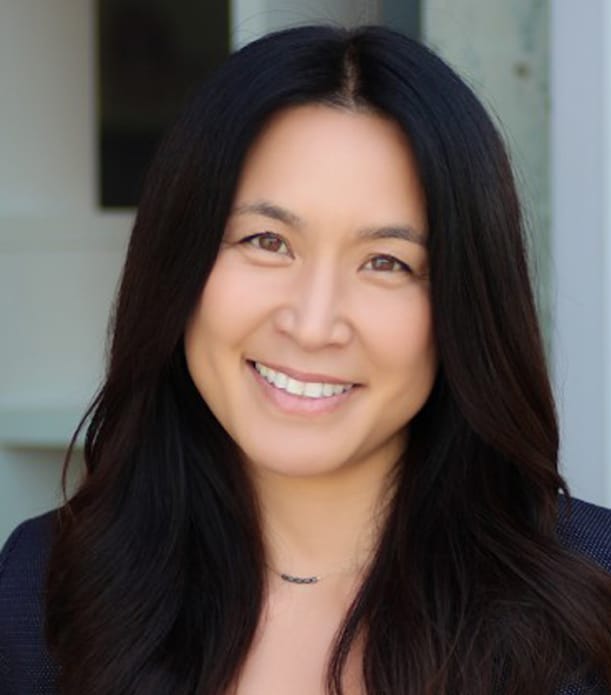 Van invites clients to think with their hands and use right brain creative tools to disrupt traditional training methods. As the founder of worksmart, a progressive team and leadership development company; Van proposes that we are all innately curious and creative, good ideas can come from any level of an organization, and by cultivating idea sharing in the workplace through creativity, everyone has a chance to have their voice heard. And when that happens – company culture, performance, and innovation can skyrocket! She studied Psychology at the University of California, Santa Barbara, and earned her MBA from Pepperdine University. She brings over 15 years of corporate and start-up experience to game changing clients including Google, LinkedIn, and Pandora.
Her speaking topics include: Stronger Together by the Sum of Our Differences | What if? The Life Changing Power of Curiosity | Integrate Creativity to Transform Your Work
Sejal Thakkar
Civility & DEI Keynote Speaker, Bias Expert
Dubbing herself "Chief Civility Officer", Sejal is not your average employment law attorney! Her more than fifteen years of experience advising clients, human resources personnel, and legal counsel regarding sound, standard employment practices uncovered a need – and personal passion – for bringing more proactive, relevant, and impactful workplace training programs to her clients and their teams. Her highly experiential customized workshops tailored to executives, managers, and individual contributors bring the courtroom to the training room in an interactive, engaging environment that favors human stories over compliance checklists. She continues to provide legal counsel including investigations regarding harassment, discrimination, bullying, retaliation, misconduct and other topics with that same passion. No matter the context, her passion for helping clients understand the value of more harmonious workplaces – and the path to getting there – is always front and center.
Brian Paradis
Growth Architect, Leadership & Creativity in Healthcare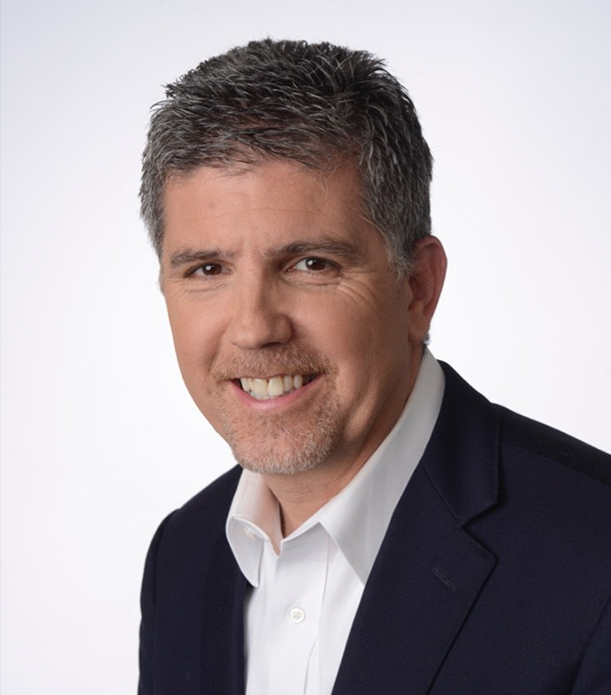 Brian Paradis, senior partner with CSuite Solutions and former president of Florida Hospital's Central Region, claims that to be an excellent organization with excellent leadership, we need to lead with imagination. His book, 'Lead With Imagination' illustrates that leading with this innate element empowers our creativity to get to our desired result -> innovation!
He is a strategic architect and activates healthcare organizations to design, develop and deliver growth. Applying curiosity and creativity, aims are clarified and focused, new revenue streams are identified, and mindsets, methods and motivations are adjusted for goal achievement.
Through advising, writing, speaking and workshops focused on moving from imaginative strategy to inspired work, Brian is. a sought after consultant and keynote speaker.
Jyoti Jani Patel
Intercultural Creativity Speaker, LEGO Series Play™ Trainer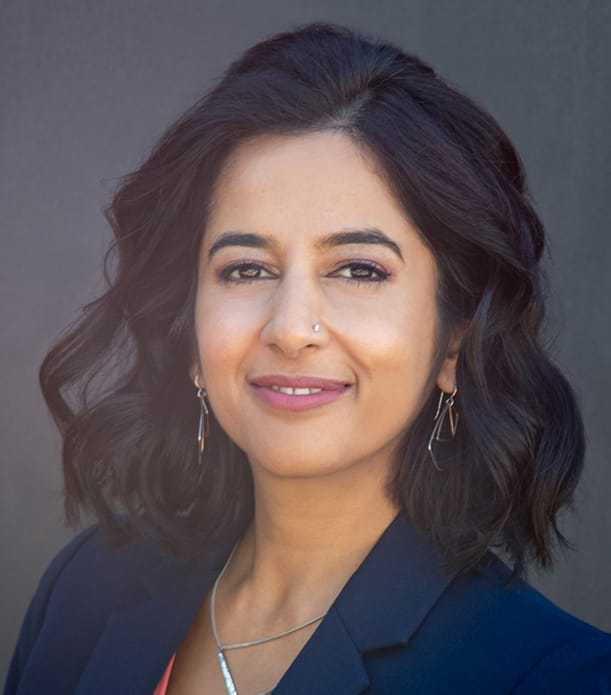 Jyoti Jani Patel, facilitates organizational transformations using empathy, playfulness, & systems thinking. Jyoti teaches our clients how to learn from creative conflict and how to develop emergent strategies so that they increase their impact and bring on the future of work. Jyoti is committed to solving the systemic barriers to progress she experienced during her corporate management tenure, including short-term myopic thinking, aversion to conflict, lack of team cohesion, strategic misalignment, and structural inefficiencies. She integrates her identities as a global leader of change, a woman of color, an artist, and a mother to design inclusive and imaginative learning experiences in the tech and social impact sectors.
She is passionate about elevating and resourcing women and BIPOC, and brings a logical and radically inclusive perspective to her work. She holds a M.A in Organizational Design, a B.S. in Mechanical Engineering, and is a Certified LEGO Serious Play Facilitator.
Melody Standford Martin, M.A
Conflict Transformational Speaker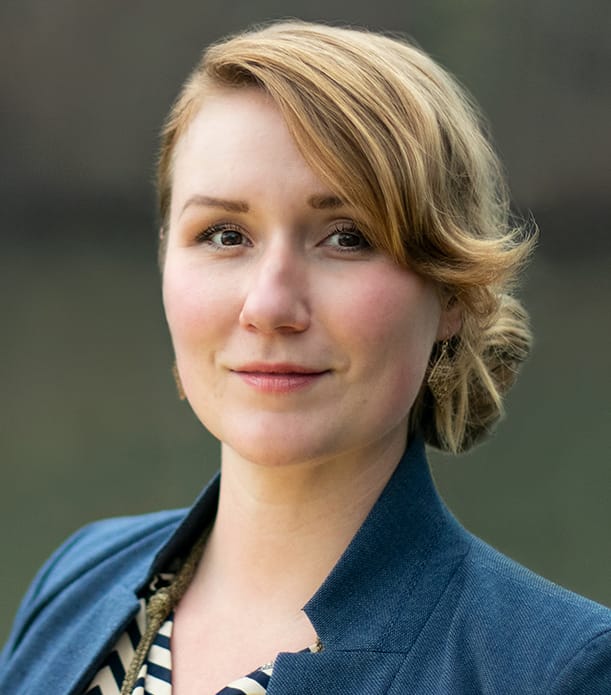 Melody Stanford Martin is a social ethicist and communications expert. She is the author of Brave Talk: Building Resilient Relationships in the Face of Conflict (Broadleaf Books, 2020), Founder of Brave Talk Project, and Founder & CEO of Cambridge Creative Group, a narrative marketing and design company specializing in non-profit outreach. Melody's work focuses on rhetorical innovation, courageous community engagement, and out-of-the-box thinking to solve social problems.
Bradley Rapier
Creativity Keynote Speaker, Choreographer, Dancer, Entrepreneur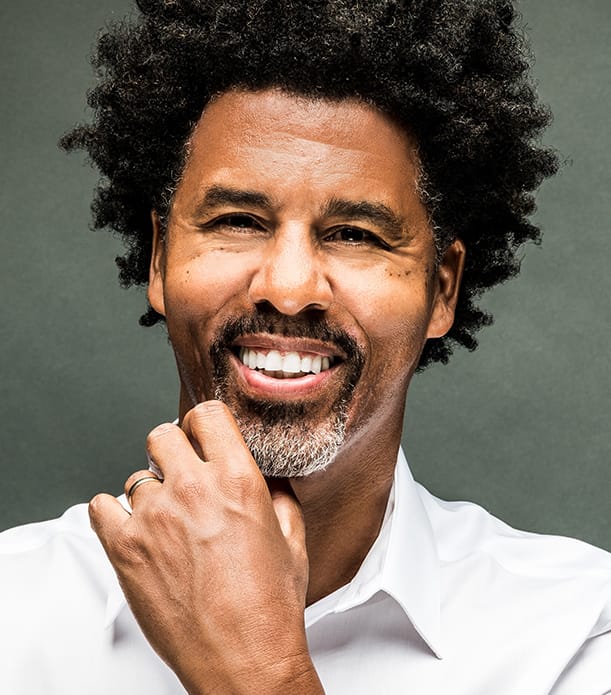 Twenty five years ago Bradley pioneered a movement in Los Angeles that ignited the community, launched countless artists and positively impacted the landscape for hip hop and freestyle dance in culture and media. He went on to perform and choreograph at the highest levels of the industry, from collaborations with the likes of the directors of Hamilton and Jesus Christ Superstar, to orchestrating the story of his crew in their own Off Broadway show and leading them onto So You Think You Can Dance, Dancing With the Stars, Superstars of Dance, The Wayne Brady Show, and Ellen.
Bradley grew up an energetic high achiever, but high grades did not bring direction, athletic success did not secure identity, and family dysfunction blasted holes in his stability. Self doubt, disconnectedness, and fear of uncertainty grew. His path changed dramatically when he discovered street dance culture and the transformative qualities of FREEstyle. Now, using his dynamic life experiences and powerful analogies from the art form, Bradley activates and guides audiences into the circle of Groove Theory, breaking them free of insecurity and restrictive mindsets to Groove beyond the obstacles of Life.
Current approaches to learning, business and life itself are broken. Present structures no longer relate to or connect with a world of continuous change. People of all backgrounds feel unsure, isolated, and stuck inside of old models.
Now is the time for an expansive yet connective approach that applies to ALL areas from our communities to commerce. An ability to break through and succeed amidst the unpredictable. Whether you're a dancer or dentist, entrepreneur or artist, the answer lies within Groove Theory and the freeing foundational core found in a GROOVE mindset.
Cassandra Tsolis
Creativity Trainer, Dancer, Social-Emotional Teaching Artist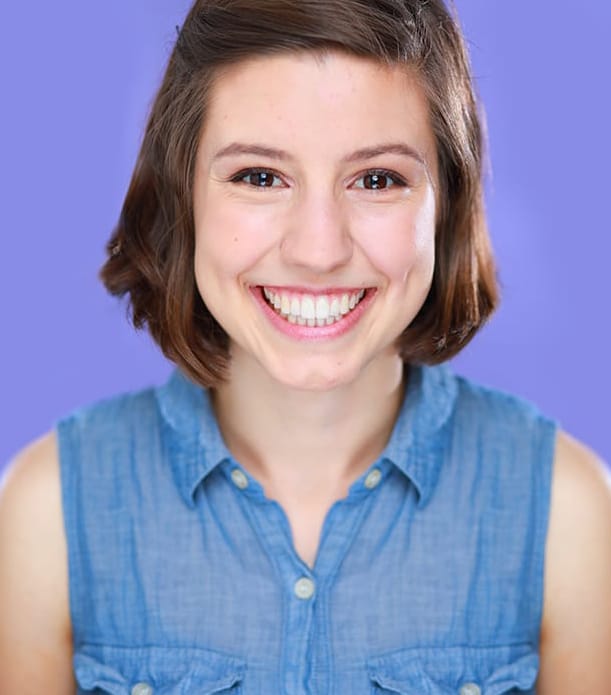 Creativity is all about combining various elements to produce new ideas and Cassandra Tsolis is a 'creative combinator'. With her dance journey beginning in her living room, she learned how to think through movement. Adding to her tool box of the traditional dances, spanning from Greek culture to modern to hip hop, she continued growing with Upstage Dance in San Jose and continued pursuing dance in college. She was a part of the Sonoma State Dance Team and the Blue Baronz Crew, where she also received a Teaching Certificate in Hip Hop.
Cassandra started pursuing dance professionally when she came to Los Angeles, where she finished a Dance Discipleship Program and then became a part of the Word in Motion Dance Company. Currently, she is training in the street style Krump and is a part of the RUR Dance Alliance. Krump sparked an interest in creating safe spaces of self-discovery for others. Her hope is to see individuals move from a place of wholeness, by releasing past pain and shifting personal self-talk.
Her vision is to incorporate elements of therapy with movement to help professionals move from a place of freedom from within. As she continues to train, she has also taught at Conekt-LA Art Center, ZULU, and is a teaching Artist with Conga Kids, a social-emotional program instructing elementary school students the importance of respect, confidence and teamwork.
Lee Hughes
Creativity Trainer, Entrepreneur, Martial Artist, Painter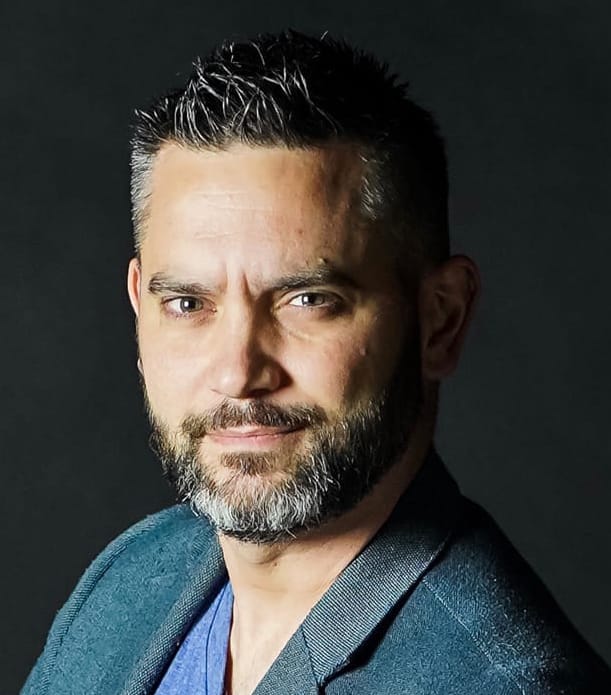 Lee Hughes is a creative and entertaining entrepreneur. He began his journey with the arts, learning how to solve problems through visualization and bringing the images he created to life. Through his martial arts training, his discipline and focus increased through intense physical training and meditation. Together these skills have propelled Lee to a net worth of just over a million dollars through investments, real estate and savings. He is the captain of his own ship and believes that creative thinking development should be a life long journey.
Kat Dingcong
Creativity Trainer, Entrepreneur, Dancer, Aerialist, Pianist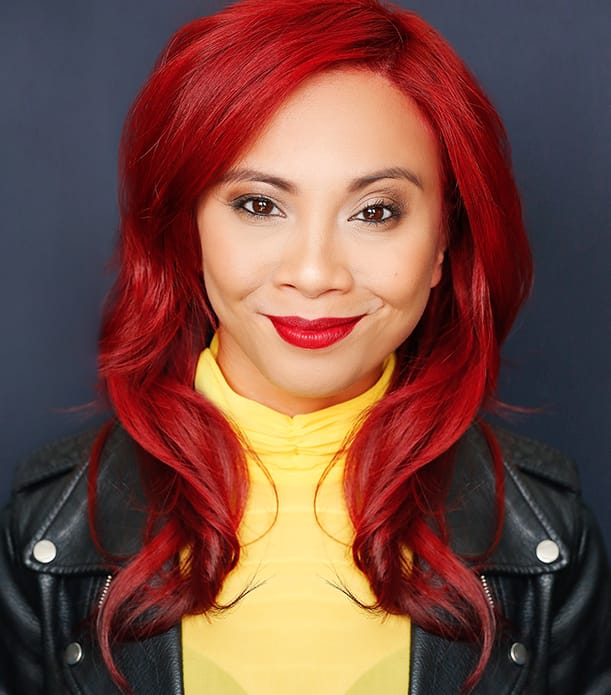 Kat exhibits creativity everywhere, even from 120 feet in the air! She was born and raised in the Philippines and started playing the piano when she was 6 years old. Little did she know that her first day of piano lesson would turn into over 30 years of playing and a life long commitment to exploring creative thinking and problem solving through music.
Shortly after she graduated college, majoring in Psychology and Communications, Kat moved to Los Angeles to pursue a career in the entertainment industry. She got accepted at a professional scholarship program at EDGE Performing Arts Center, and soon after that, began working in the entertainment industry. She teaches dances, piano and creative thinking strategies to a wide range of students.
National Speakers
Where is Intercultural Creativity®?