Our Diamond Diversity Program offers the top thought leaders, keynote speakers and trainers to empower your teams with developing Intercultural Creativity® and NeuroSomatic Creativity.
Looking for training that extends beyond the inspirational keynote and results in behavior change? Our dynamic facilitators bring a high level of engagement, interactive storytelling and diverse expertise to help establish an inclusive culture that builds creative thinkers.
Genein Letford
Intercultural Creativity Keynote Speaker, Trainer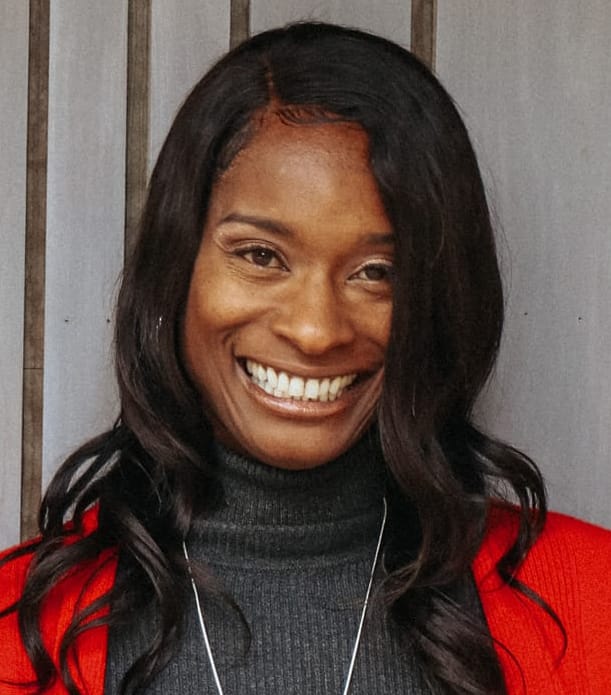 Genein Letford is a pioneer in the field of intercultural creativity and is an national award-winning educator, best-selling author and global speaker on the creative and intercultural competencies. As a veteran TEDx speaker and top creativity trainer, she has inspired many professionals to redevelop their creative abilities in order to produce inclusive ideas for the classroom and workspace. She is certified in the Intercultural Development Inventory Assessment and delivers one of a kind interactive training on intercultural creativity for organizations.
She is the founder and Chief Creative Officer of CAFFE 'InterCreative Strategies, LLC which trains leaders and employees to unleash their innovative thinking for themselves and in their work while building an inclusive environment. Her book, 7 Gems of Intercultural Creativity: How To Connect, Create and Innovate Across Cultural Lines is due out in the Spring of 2021.
Genein believes creative thinking surrounded by an environment of inclusion are critical skills and she is often called 'America's Champion of Creativity' for her work in reigniting creativity and inclusiveness in our in our workforce.
Meghan Gardner
Intercultural Creativity®️ Keynote Speaker, Cultural Specialist, Trainer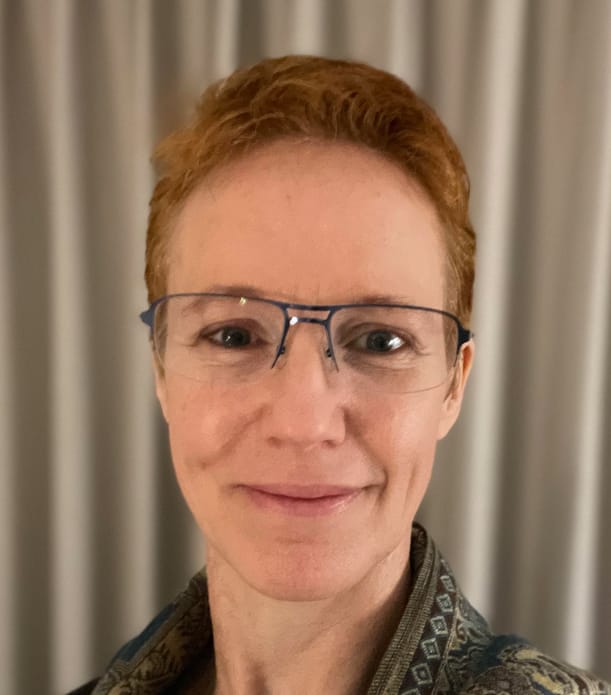 Meghan Gardner is the founder of Guardian Adventures, which provides consultation and development of innovative and educational online and live events, training programs, and STEM programs. Meghan's expertise is in story-based and emotionally immersive
experiences where participants are highly engaged and can transfer their education from the learning environment into practical use. She also specializes in locating and partnering with Cultural Educators and Advisors in a corporate environment, media portrayal, or public event so as to ensure that the culture being explored is portrayed with sensitivity and accuracy.
Establishing and honoring these partnerships is key for any organization that wishes to be inclusive in both their internal operations and client facing products and services.
Dr. Joe Pazmany
Intercultural Creativity®️ Trainer, Professor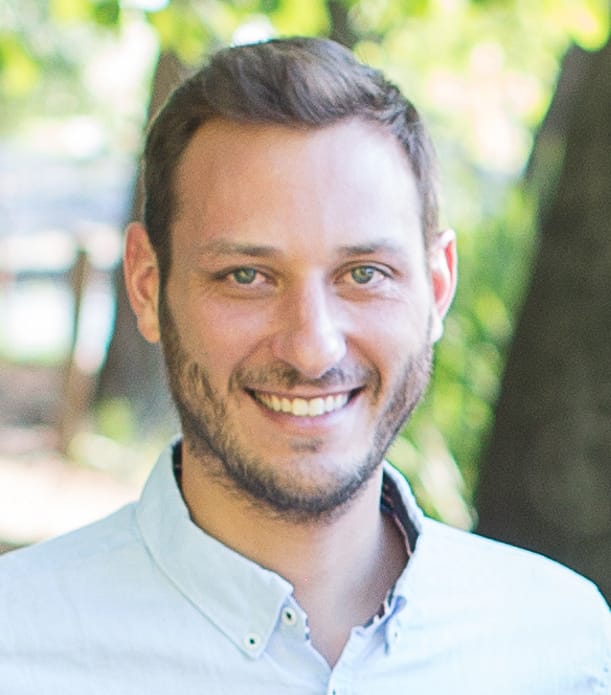 Supporting individuals in their efforts to achieve their potential and developing exceptional organizations are what drive Joe in his pursuits. Joe Pazmany is currently the Chief Executive Officer of Innovade Inc, a company focused on websites, branding, and digital marketing. Within this role he manages an exceptional team who have developed websites, built brands, designed graphics, and implemented comprehensive marketing strategies who helped numerous businesses in its 6 years of operation. He has worked with Leadership Inspirations, a leadership facilitation company, for over 14 years as a facilitation coach for students and professionals alike. Joe completed his Doctorate (Ed.D.) in Organizational Leadership in 2018 with his research exploring how uncertainty impacts mergers and acquisitions and their associated integrations.
He is also a professor at Chapman University within the Leadership Studies and Master of Leadership Development programs. Additionally, Joe is currently developing comprehensive individual coaching and team training as well as online courses on emotional intelligence, creativity, and resilience for others.
Sejal Thakkar
Intercultural Creativity®️ Keynote Speaker, Civility & DEI Speaker, Bias Expert
Dubbing herself "Chief Civility Officer", 2x TEDx speaker Sejal Thakkar is not your average employment law attorney! Her more than eighteen years of experience advising clients, human resources personnel, and legal counsel regarding sound, standard employment practices uncovered a need - and personal passion - for bringing more proactive, relevant, and impactful workplace training programs to her clients and their teams.
Her highly experiential customized workshops tailored to executives, managers, and individual contributors bring the courtroom to the training room in an interactive, engaging environment that favors human stories over compliance checklists.
Bradley Rapier
Intercultural Creativity®️ Keynote Speaker, Choreographer, Dancer, Author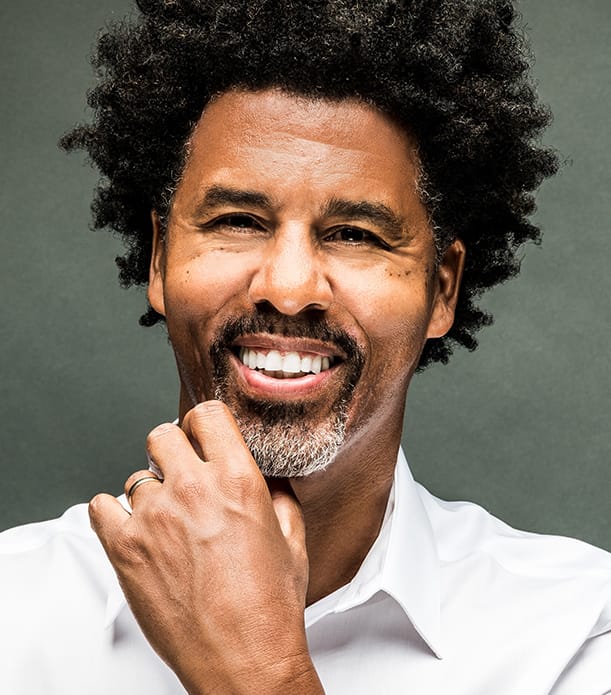 Twenty five years ago Bradley pioneered a movement in Los Angeles that ignited the community, launched countless artists and positively impacted the landscape for hip hop and freestyle dance in culture and media. He went on to perform and choreograph at the highest levels of the industry, from collaborations with the likes of the directors of Hamilton and Jesus Christ Superstar, to orchestrating the story of his crew in their own Off Broadway show and leading them onto So You Think You Can Dance, Dancing With the Stars, Superstars of Dance, The Wayne Brady Show, and Ellen.
Bradley grew up an energetic high achiever, but high grades did not bring direction, athletic success did not secure identity, and family dysfunction blasted holes in his stability. Self doubt, disconnectedness, and fear of uncertainty grew. His path changed dramatically when he discovered street dance culture and the transformative qualities of FREEstyle. Now, using his dynamic life experiences and powerful analogies from the art form, Bradley activates and guides audiences into the circle of Groove Theory, breaking them free of insecurity and restrictive mindsets to Groove beyond the obstacles of Life.
Current approaches to learning, business and life itself are broken. Present structures no longer relate to or connect with a world of continuous change. People of all backgrounds feel unsure, isolated, and stuck inside of old models.
Now is the time for an expansive yet connective approach that applies to ALL areas from our communities to commerce. An ability to break through and succeed amidst the unpredictable. Whether you're a dancer or dentist, entrepreneur or artist, the answer lies within Groove Theory and the freeing foundational core found in a GROOVE mindset.
Amy Camie, CCM
Intercultural Creativity®️ Keynote Speaker, Empathy Facilitator, Certified Clinical Musician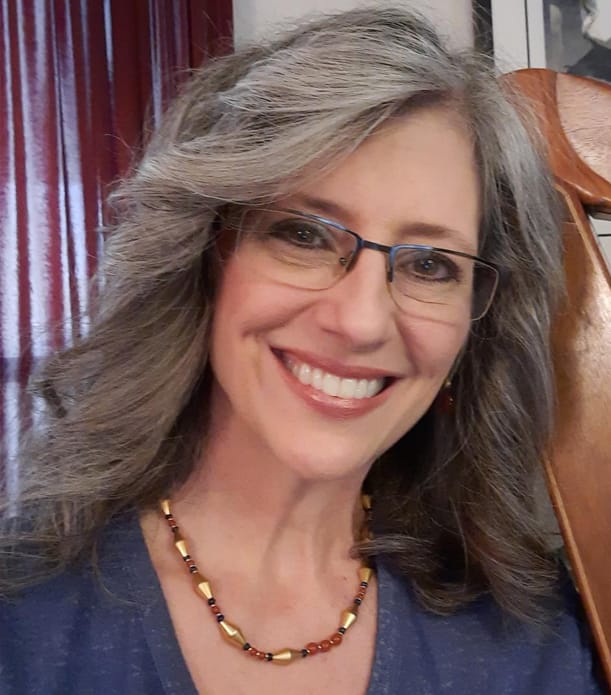 Amy Camie, recognized as "The Healing Harpist," is a Certified Clinical Musician, speaker, author, and 2-time breast cancer thriver who loves empowering others with unique perspectives on how music, resonance, and honest self-exploration create bridges of compassion within ourselves and empathy with others.
As a pioneer in the field of harp therapy, Amy has co-authored two clinical trials and several pilot studies demonstrating the effects of her music on brain waves, immune system function, and anxiety levels.
Certified in Intercultural Creativity®, Amy recognizes the potential opportunity for learning in every experience. She encourages audiences to open their mind, expand perceptions, observe beyond the current happenings, and discover deeper connections within themselves, creating more clarity, peace and harmony within and around them.
Amy's original music is used in hospitals, cancer centers and hospices as well as for general relaxation and stress reduction. Her inspired music relaxes the body, calms the mind, and gently soothes the soul. As one woman said, "You touch others in such a deep place with your music because it comes from such a deep place inside of you." 
Geoff McLachlan
Intercultural Creativity®️ Keynote Speaker, Corporate Trainer, Educational Consultant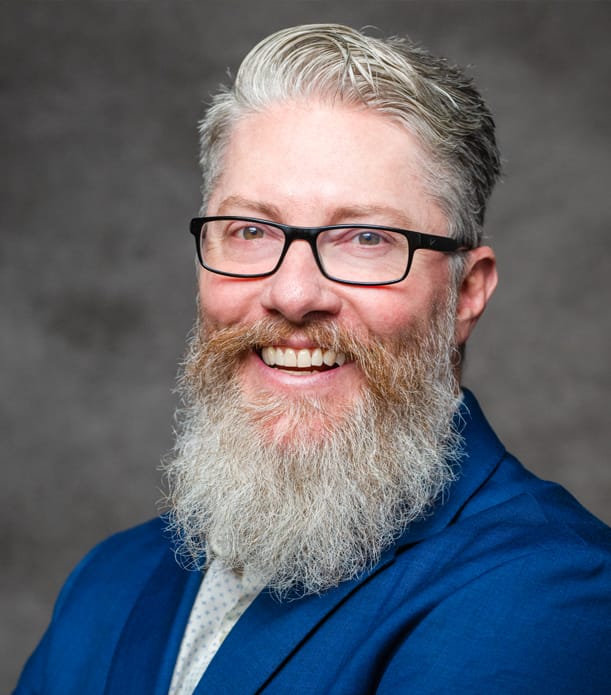 Geoff McLachlan is a professional speaker, trainer and coach. He has given over 1000 speeches to over 1.5 million individuals across North America. As a coach, he believes in deeply impactful conversations. In addition, Geoff is the founder of Professionals at Play, a training organization that specializes in growing highly productive teams through the power of play. He is also the creator of Engineering Ethos, a 6 week online program to help students design the life they want to live!
Geoff lives in Coeur d'Alene, Idaho, and manages to make time for home remodeling, health and fitness, reading, and spending time in the great outdoors with his amazing wife and kids and his hunting dog, Maggie.
Kristen Isaac
Intercultural Creativity®️ Keynote Speaker, DEI Consultant, Healthcare Advisor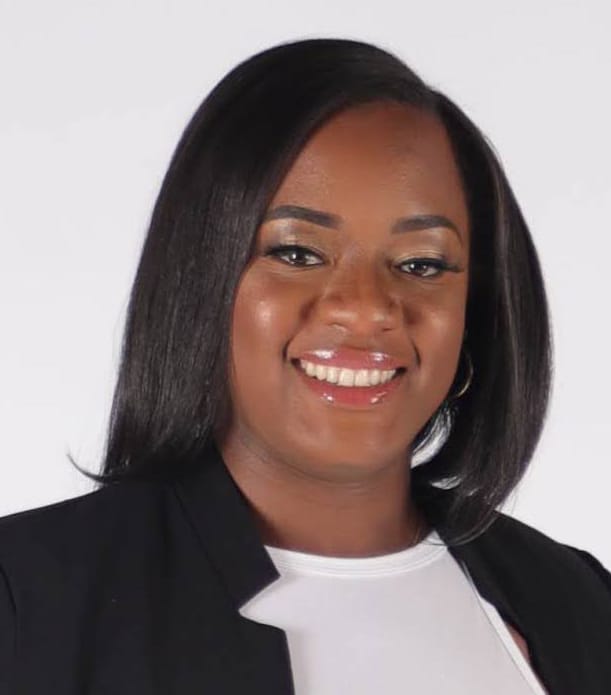 Kristen Isaac, MPH has nearly ten years of experience in project/program management. She has a background in business operations and process development and improvement – she has led numerous projects from conception to implementation and monitoring. Kristen is an analytical and conceptual thinker who effectively partners with stakeholders to accomplish goals. She has used these skills to develop and launch new workflows, planning and implementation of strategic plans, train teams on new technology, grow employee resource groups, impact institutional policy change, facilitate leadership development and has developed programming to support workforce development and diversification.
Kristen holds a Bachelor of Science from Howard University and a Master of Public Health from Thomas Jefferson University, and most recently a Diversity and Inclusion Certificate from Cornell University. She is also a Certified Birth Doula and a Board Member for Spur Impact, an organization focused on connecting young professionals and inspiring them to get involved and make an impact in their career and community.
Keeley Kaukimoce
NeuroSomatic Creativity®️ Keynote Speaker, Choreographer, Dancer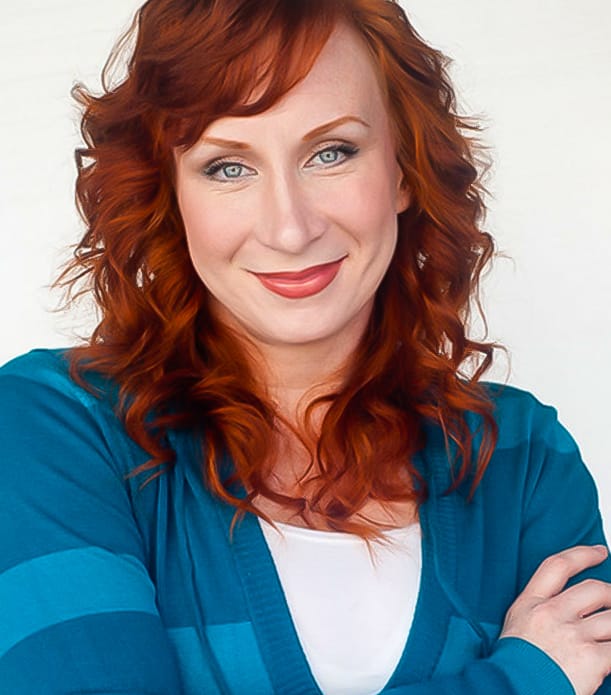 Keeley "Lockn'Key" Kaukimoce, world known female locker and street dancer, has gained recognition as a singer, song-writer, dancer, choreographer and one of the few original style locking teachers of our generation. She discovered street dance while watching music videos at the age of ten in her small Garland, Texas home. She grew up with a unique affection for all forms of street dance, which include locking, popping, b-girling, party dancing and freestyle. She has been writing songs, music video treatments and concepts since the age of 12 years old and performing live on stage since the age of 10 years.
She has the honor of being the first female trained by original locker Greg Campbellock Jr. Keeley is currently a member of the female crew the Beat Freaks, who placed second on Season 3 of America's Best Dance Crew and a core member of the Groovaloos. She has worked in countless music videos, tv shows, films and live performances with such artists as Justin Beiber, Miley Cyrus, P. Diddy, The Black Eyed Peas, Missy Elliott, Christina Aguilera, Janet Jackson, and Run DMC vs. Jason Nevins to name a few. She also appeared in "Shake It Up", "You Got Served", "Legally Blonde", "Honey 2", "Go For It", Bob Heart Abishola, Jimmy Fallon, So You Think you Can Dance, Dancing With the Stars and many more.
Keeley is also a wellness advocate, NASM CPT, and certified in Intercultural Creativity as well as co- owner of Get Down Print Shop based in Austin, Tx. She is currently a team member of Caffe Strategies and traveling, speaking and teaching others how their brains affect their creativity and finding solutions with others.
Victoria Mappala
Corporate Logo Painter, CAFFE Book Illustrator, Educator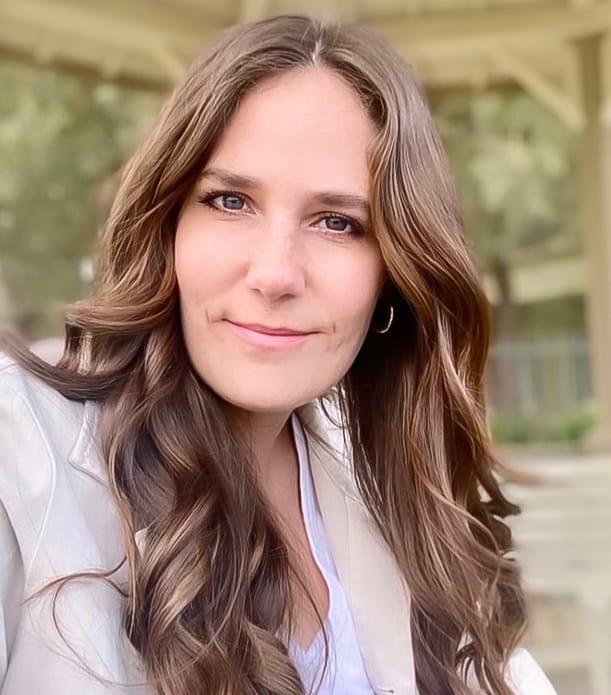 Victoria Mappala is a self taught artist in Southern California. She was surrounded by creativity from the beginning. Growing up doodling, painting, and dancing, with her father, and sister. Over the years art has now grown into a mission to illustrate what beauty can be created, and a passion to bring hope to people everywhere.
She is a mixed media artist, who loves acrylic, glitter, and gold. Her favorite part of each piece is adding the details, and shine. With the recent popularity of digital art and NFTs, she is excited to expand her creativity into the blockchain. Victorias pieces have been showcased, and auctioned off in school, offices, churches, homes, cafes, and online. She has won multiple scholarships for both art and dance.
Art and dance has always been her way of sharing what's inside her heart, and she is excited to share that with others. Her dream is to have her own studio, where people can come and experience creative freedom.
Erik Seversen
Confidence Keynote Speaker, Author, Publishing Advisor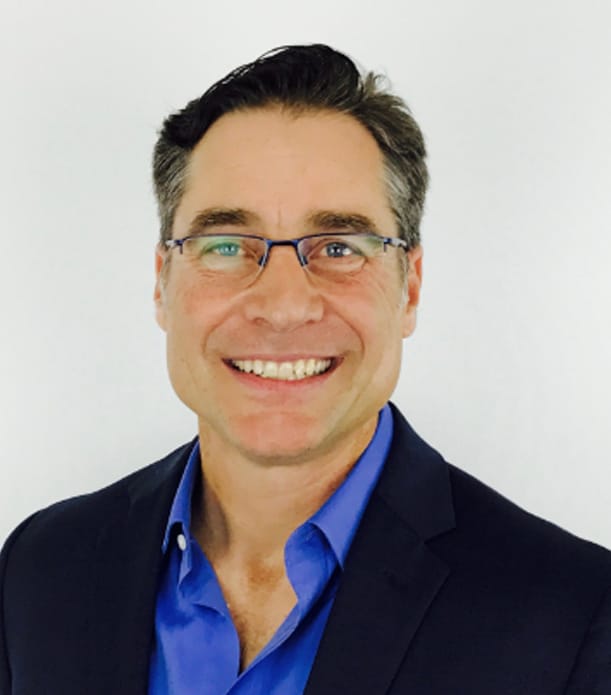 8x Bestselling Author, Speaker, Adventurer, Entrepreneur, Educator. As a writer and book consultant, I am committed to filling the world with positivity in areas of mindset, fitness, success, happiness, and gratitude. I strongly believe we can change the world one letter at a time. As a speaker and coach, I help people reach bigger goals than they thought possible through motivational and practical content helping others see through distractions and focus on the important.
As owner of Language Linq, I help people gain happiness and improve their lives by eliminating English language as a barrier in school, business, or life. With over ten-years' experience teaching at the university level and over ten years in business, helping people turn knowledge into action and get results is my mission.
Van Lai-DuMone
Intercultural Creativity Speaker, LEGO Series Play™ Trainer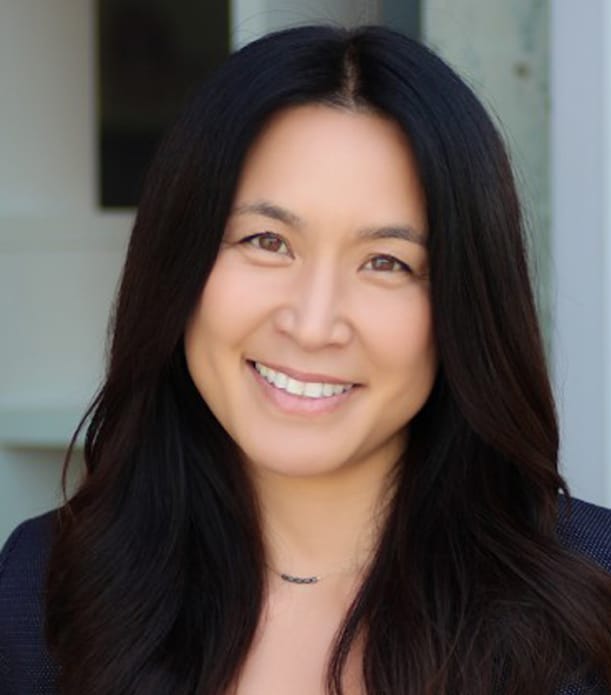 Van invites clients to think with their hands and use right brain creative tools to disrupt traditional training methods. As the founder of worksmart, a progressive team and leadership development company; Van proposes that we are all innately curious and creative, good ideas can come from any level of an organization, and by cultivating idea sharing in the workplace through creativity, everyone has a chance to have their voice heard. And when that happens – company culture, performance, and innovation can skyrocket! She studied Psychology at the University of California, Santa Barbara, and earned her MBA from Pepperdine University. She brings over 15 years of corporate and start-up experience to game changing clients including Google, LinkedIn, and Pandora.
Her speaking topics include: Stronger Together by the Sum of Our Differences | What if? The Life Changing Power of Curiosity | Integrate Creativity to Transform Your Work
Jyoti Jani Patel
Intercultural Creativity Speaker, LEGO Series Play™ Trainer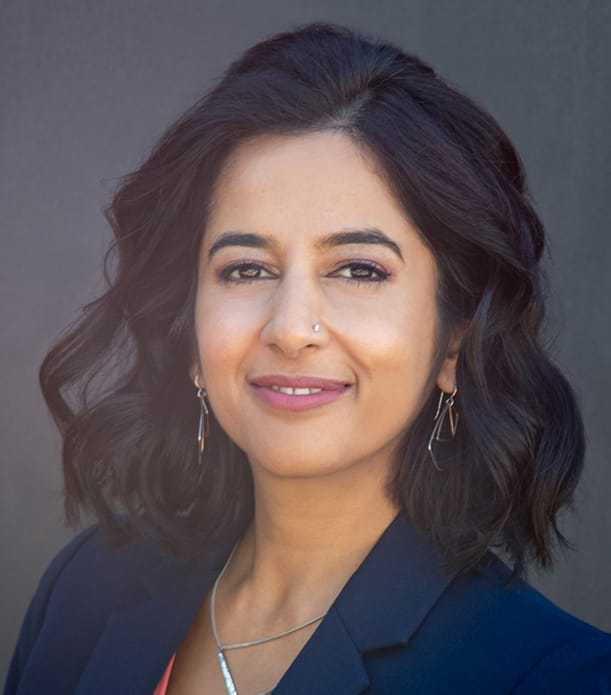 Jyoti Jani Patel, facilitates organizational transformations using empathy, playfulness, & systems thinking. Jyoti teaches our clients how to learn from creative conflict and how to develop emergent strategies so that they increase their impact and bring on the future of work. Jyoti is committed to solving the systemic barriers to progress she experienced during her corporate management tenure, including short-term myopic thinking, aversion to conflict, lack of team cohesion, strategic misalignment, and structural inefficiencies. She integrates her identities as a global leader of change, a woman of color, an artist, and a mother to design inclusive and imaginative learning experiences in the tech and social impact sectors.
She is passionate about elevating and resourcing women and BIPOC, and brings a logical and radically inclusive perspective to her work. She holds a M.A in Organizational Design, a B.S. in Mechanical Engineering, and is a Certified LEGO Serious Play Facilitator.
National Speakers
Where is Intercultural Creativity®?