CAFFE
CAFFE Strategies is the home of Intercultural Creativity® which is driven by a child-like curiosity. We're here to demystify the process and upskill your teams to create across cultural lines.
This is a new time which requires new ways of thinking.
Our interactive learning solutions will reignite curiosity, imagination, employee engagement and intercultural creativity for your team members. Our training addresses inclusion and unconscious bias while creating a culture of creative collaboration from anywhere anytime.
In-person or online, we teach the intercultural development strategies that build key creative thinking skills, expand diverse mindsets and support real business solutions.
We've worked with high level organizations to improve creative thinking and cultivate an atmosphere of inclusive ideation. Let us support your organization's creative journey!
Diversity increases creative ideation and our innovative team of facilitators, artists and practitioners are advanced creative thinkers who know how to synthesize the best training techniques with the most engaging curriculum that delivers results.
CAFFE Strategies goes beyond the one keynote and quick creative workshop you might find elsewhere. Our facilitators understand the process of creative development. They excel at implementing our award-winning curriculum, which focuses on the underlying cognitive and emotional elements that sustain true creative thinking – starting from sensory input to effective syntheses of that input.
We work to support your team's creative journey, because it is a journey, and we take the whole person into account. By reconnecting the mind, body and intuition, our facilitators will guide your team in developing innovative disruptive ideas that will enhancing their sense of purpose while benefiting your company for years to come!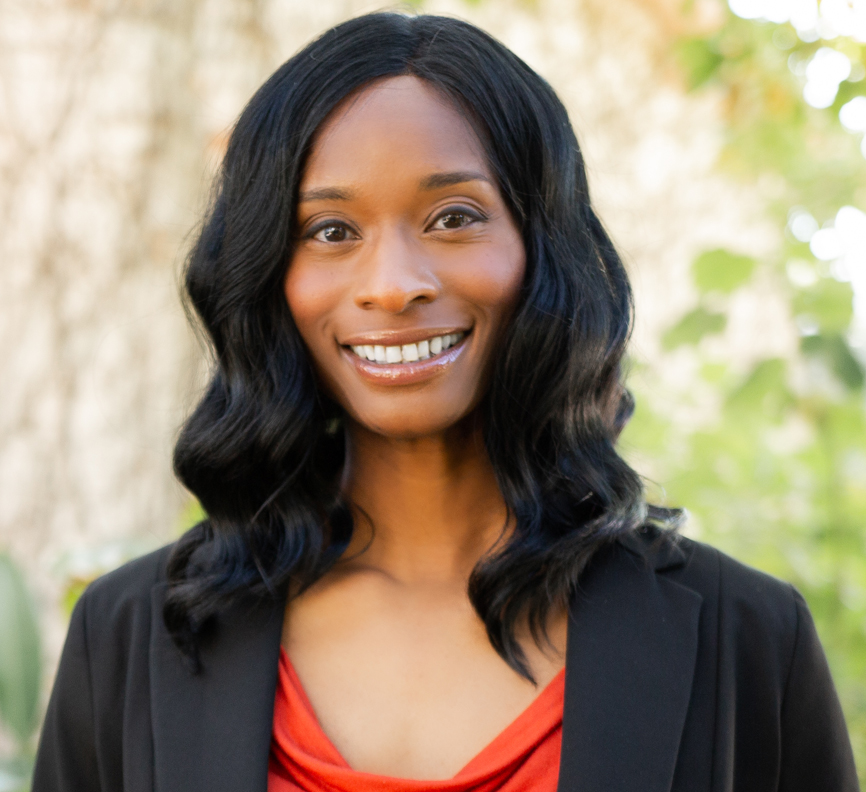 Chief Creative Officer
Intercultural Creativity Trainer, Speaker, Curriculum Specialist
Bio
Genein Letford
Genein Letford is a pioneer in the field of Intercultural Creativity™ and is an national award-winning educator, best-selling author and global speaker on the creative and intercultural competencies. As a veteran TEDx speaker and top creativity trainer, she has inspired many professionals to redevelop their creative abilities in order to produce inclusive ideas for the classroom and workspace. She is certified in the Intercultural Development Inventory Assessment and delivers one of a kind interactive training on intercultural creativity for organizations.
She is the founder and Chief Creative Officer of CAFFE 'InterCreative Strategies, LLC which trains leaders and employees to unleash their innovative thinking for themselves and in their work while building an inclusive environment. Her book, 7 Gems of Intercultural Creativity: How To Connect, Create and Innovate Across Cultural Lines is due out in the Fall of 2021.
Genein believes creative thinking surrounded by an environment of inclusion are critical skills and she is often called 'America's Champion of Creativity' for her work in reigniting creativity and inclusiveness in our in our workforce.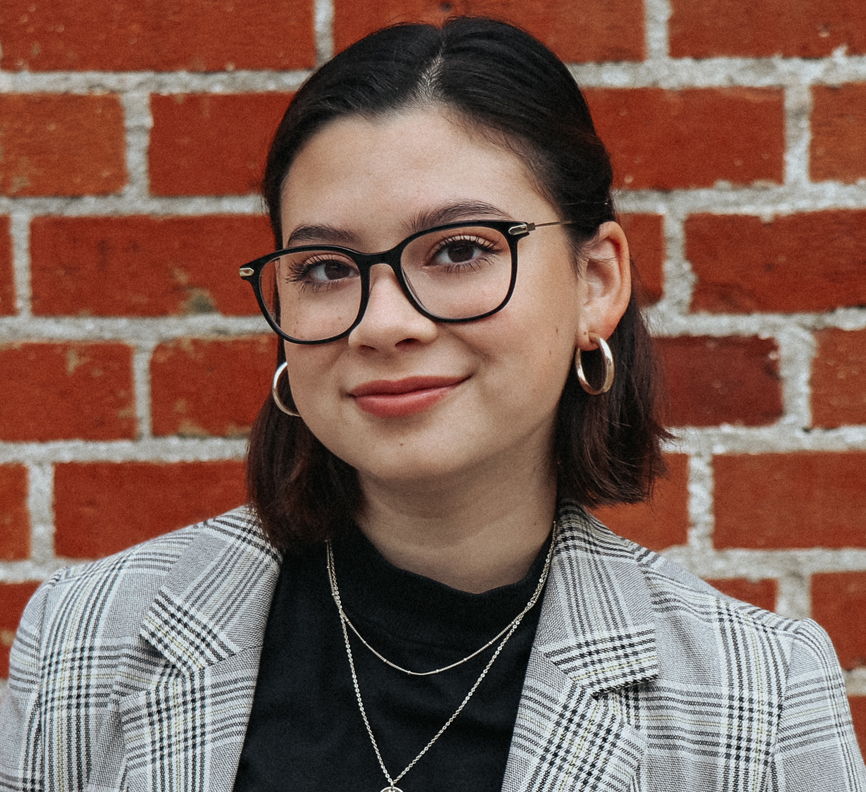 Bio
Monica Montoya
Monica Montoya is creative! (Once you start saying it over and over, it really becomes the thing you lead with.) Monica has worked in non-profit theatre for years, starting her own theatre non-profit in 2017, bringing much needed little-to-no-cost creative opportunities for teens and young adults ages 16-25 in Los Angeles. Beyond her creative endeavors, Monica has diligently worked in program management, marketing, production, and development for various projects ranging from theatrical works and short films to conferences and networking events. She is a passionate financial literacy advocate for first-generation college students, serving as a mentor through Alumni 360 and beyond. She believes creativity is essential to human ingenuity and contrivance. Monica is absolutely thrilled to be working with the amazing CAFFE team in this most necessary endeavor of getting creativity into the forefront of the next great generation of entrepreneurs, thinkers, and workers. She'll just be the one making the spreadsheets to help do it!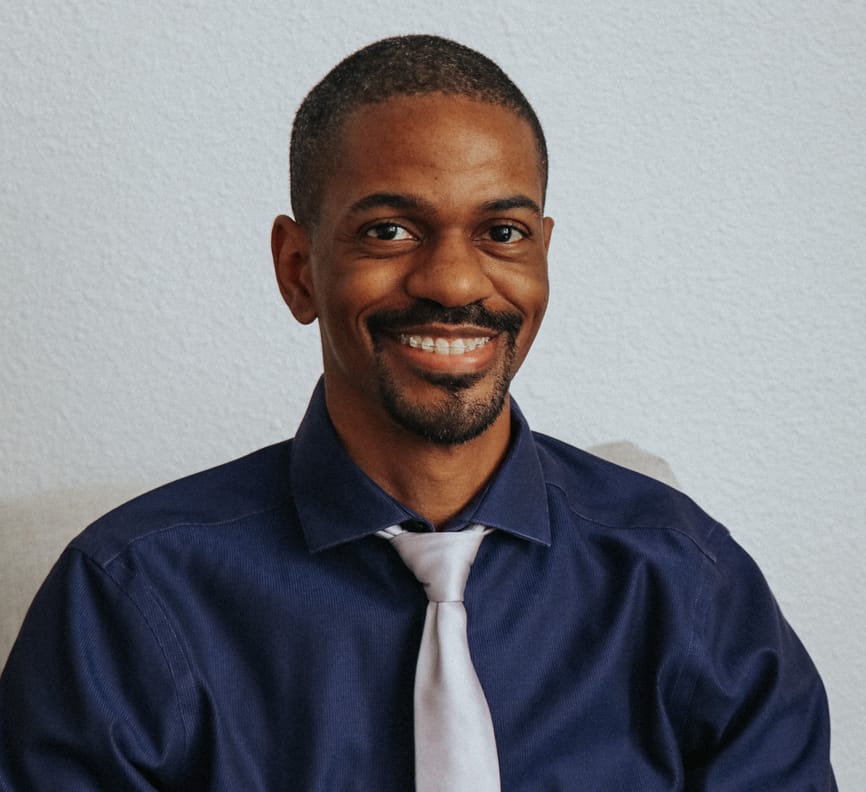 Director of Creative Technology
Branding Specialist
Bio
Shayne Letford
Imagination is the nation Shayne lives in as he creates images, graphics, and websites in order for people to realize their true potential. Holding a degree in computer science, Shayne has developed branding assets for national and global companies doing pivotal work in various industries. Shayne launched Letford Media in 2009 to help companies showcase their best creative and effective voice.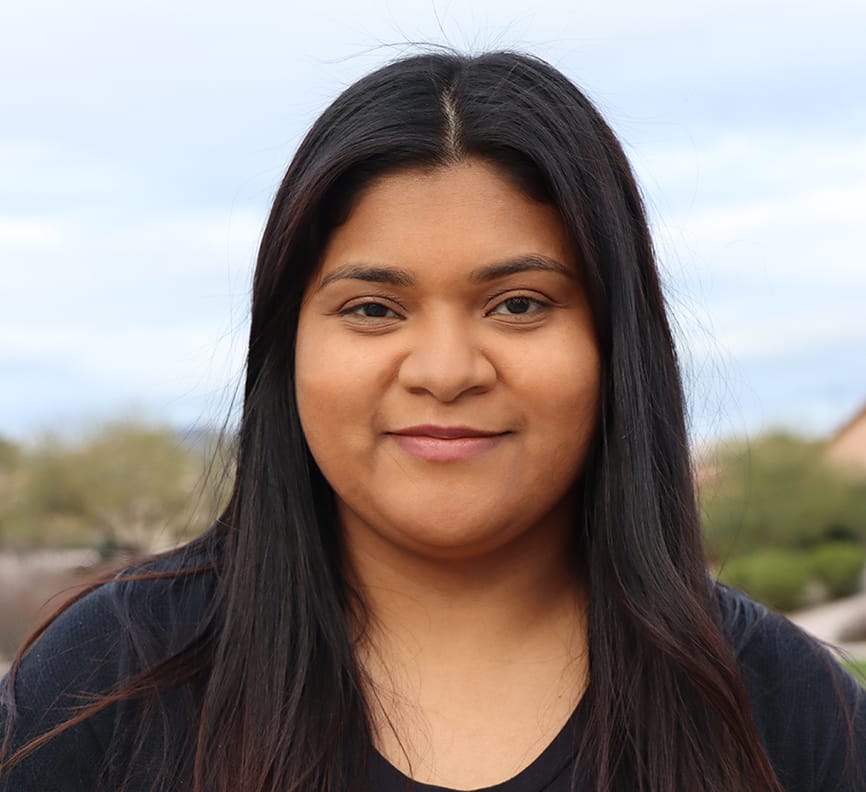 Bio
Roxy Canales
Roxana is a true creative with skills in culinary design, baking, and administration. She is the founder of Roxy's Sweets, a desert and sweets mobile bakery. She is a wife and mother of three wonderful children. Originating from Esteli, Nicaragua, she now resides in Pheonix , Arizona, the current location of headquarters of CAFFE Strategies . She has managed medical facilities for more than 10 years. She believes creativity comes in all forms, especially sweet ones!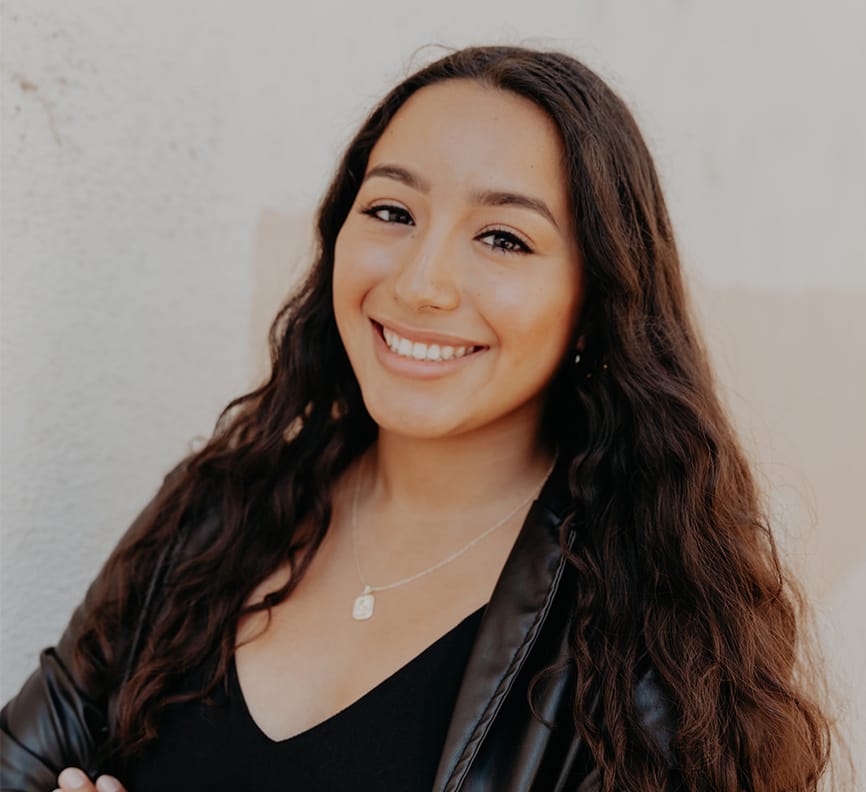 Director of Community Engagement
Bio
Kenia Ventura
Kenia is a first-year student at Cal Poly, San Luis Obispo pursuing Business Administration, possibly concentrating in accounting. In being part of Cal Poly Entrepreneurs and the Latinx Business Student Association she hopes to gain knowledge and experience within this field of business.
In addition to assisting CAFFE Strategies in social media content creation, she also is the Assistant Executive Director/Social Media Manager at Alumni 360, a mentorship program that supports middle and high school students. Her goal is to intern for a company in renewable energy, food and beverage, or environmental services.Her aim is to help create environments where underrepresented and vulnerable groups are treated equitably and ethically, where there's value in encouraging advocacy, and promoting human rights and animal welfare.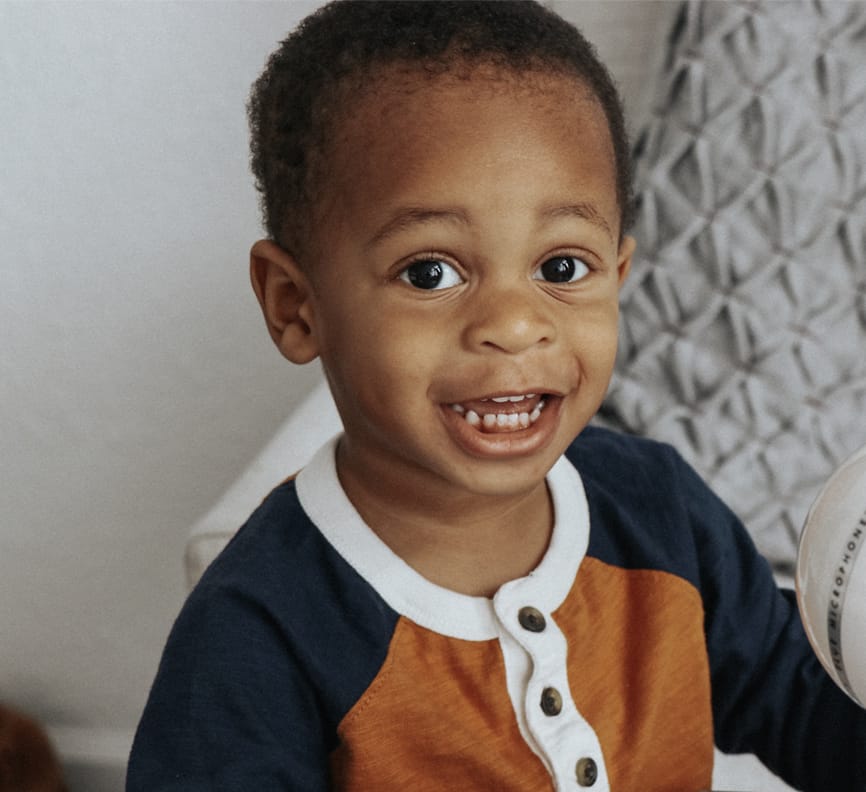 Shawn 'The Creative Kid' Letford
CAFFE Ambassador of Creativity, Lead Researcher
Bio
Shawn Letford
Recently mastering the process of walking and talking, Shawn 'The Creative Kid', Letford is the main research subject for CAFFE Strategies and their qualitative discoveries. Through his online videos and demonstrations, he teaches adults to redevelop their abilities in sensory observation, curiosity development, reframing, imagistic abilities, pattern recognition and creative courage. He is excited to advocate for child-like creative thinking and, at the ripe age of 2 years old, is often called, "America's Creative Coach' for his assistance in helping America return to their child like creative foundation. Follow him to on Instagram @CreativeKid_SL to learn more!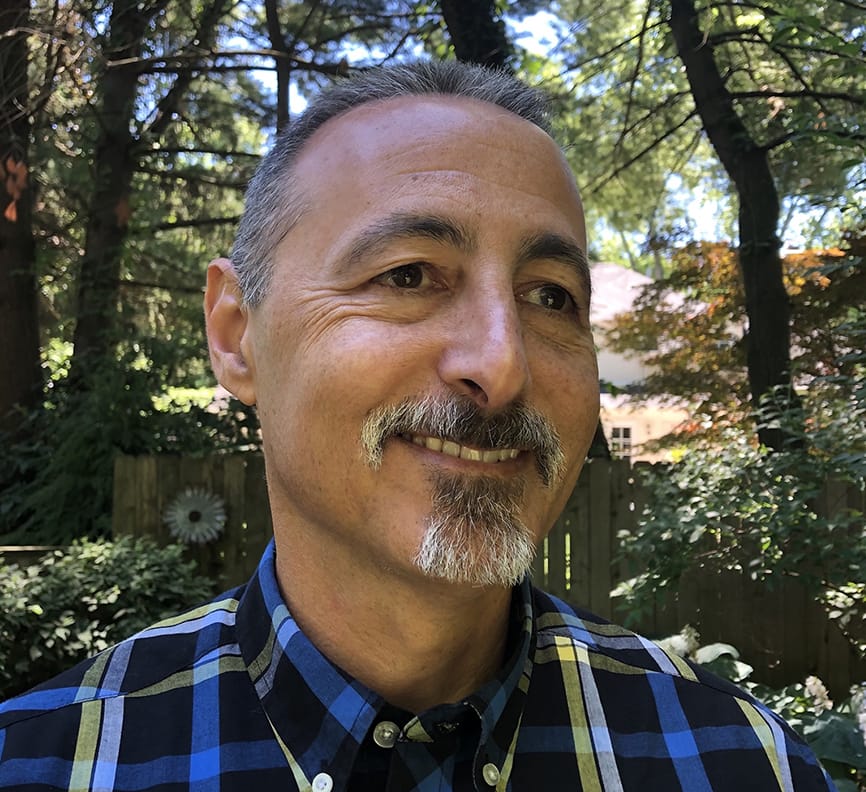 Award Winning Professional Poet, Poetry Facilitator, Speaker
Bio
Peter Kahn
A former Chicago social worker, Peter Kahn was an English teacher from 1994 and a Spoken Word Educator from 2003 at Oak Park/River Forest High School until his retirement in June of 2022. He is CAFFE's poet facilitator and uses poetry to develop observation, empathy, cultural awareness and creative thinking.
He is featured in Louder Than a Bomb and America to Me, as well as on PBS NewsHour and CBS-Chicago, NPR's Morning Edition and BBC radio. A founding member of the London poetry collective Malika's Kitchen, he co-founded the London Teenage Poetry Slam and, as a Visiting Fellow at Goldsmiths-University of London, created the Spoken Word Education Training Programme. He earned his MA in English Education from The Ohio State University and an MFA in Creative Writing from Fairfield University.
Peter was a featured speaker at the National Council of Teachers of English's annual convention and runner-up in the NCTE and Penguin Random House Maya Angelou Teacher Award for Poetry.
He co-edited The Golden Shovel Anthology: New Poems Honoring Gwendolyn Brooks reviewed in The New York Times by Claudia Rankine and Respect the Mic: Celebrating 20 Years of Poetry from a Chicagoland High School, deemed "Electric and Expansive" by Kirkus Reviews.
Peter's 2020 poetry collection, Little Kings has poems featured in The London Guardian and The Forward Book of Poetry. National Book Award-winning poet Terrance Hayes writes: "Peter Kahn is the kind of reader of poetry, teacher of poetry, and poet who makes the world easier for other readers, teachers and poets."
Creativity is a Team Sport
So Let's Collaborate
Let us help build the inclusive and creative skills needed to spark and sustain creative thinking and inclusion throughout your organization.
It all begins with the first step. Contact us today!