Creativity is now the #2 skill needed in the workforce per the World Economic Forum (WEF).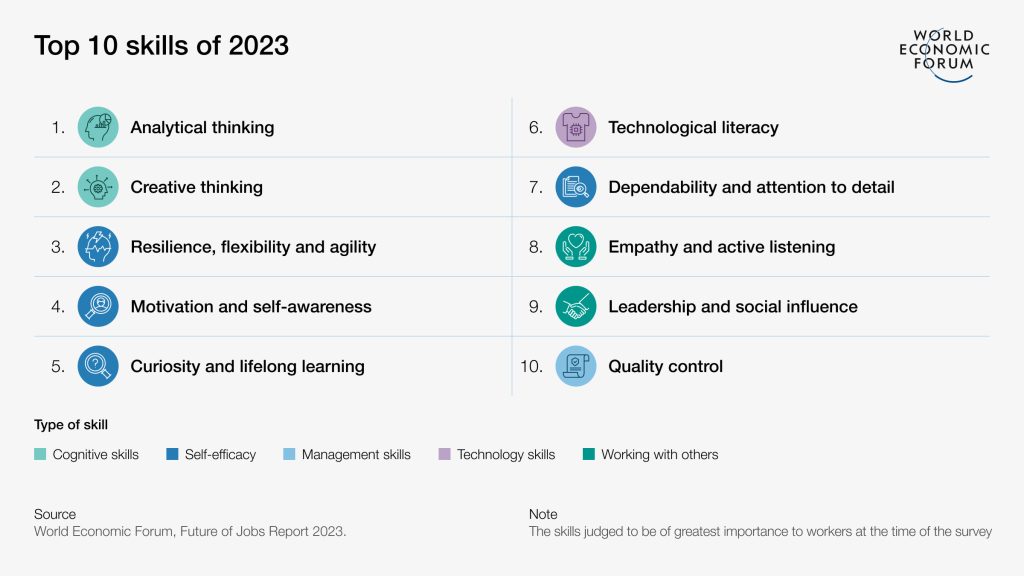 "The most important skills for workers in 2023 are seen to be analytical thinking and creative thinking, and this is expected to remain so in the next five years. Strong cognitive skills are increasingly valued by employers, reflecting the growing importance of complex problem-solving in the workplace," declares the report.
Considering the list given by the WEF, we now have the identified five psychological skills that are most critical for workplace thriving in the twenty-first century. Dr. Martin Seligman, the founder of positive psychology, studied data from hundreds of thousands of workers in all industries around the world. His work uncovered the five PRISM skills leaders will need to develop in this nonlinear uncertain landscape.
Inspired by this research, our CAFFE Strategies developed a neuro-researched based training program for middle and senior leadership called the Prismatic Leadership Program. This training teaches the PRISM leadership skills through proven interactive methods powered by NeuroSomatic Creativity®.


PRISMATIC LEADERSHIP PROGRAM
💎P – Prospective Imagination – This meta skill positions leaders to be ahead of change
💎R – Resilient Agility – Skills leaders need to bounce back, thrive and adapt through change
💎I – Innovative Creativity – Developing skills for innovative problem solving with relevance, value and novelty
💎S – Self and Social Connectedness and Support – The connection leaders need to flourish within themselves and with others
💎M – Making Meaning That Matters – Knowing our work matters moves leaders and their teams forward
Let's train our leaders to be a 💎PRISM💎 in their organizations and industries!

Contact us for more information about our Prismatic Leadership Program and our other professional development courses.